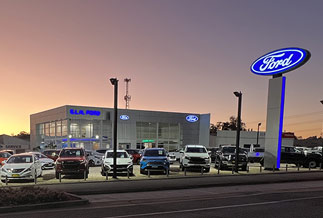 ELN Ford – New Vehicles
136 Pacific Hwy
Tuggerah NSW 2259
Sales: (02) 4350-4333
New Vehicles Opening Hours
Monday – Friday 8:00am-5:30pm
Saturday 8:30am-5:00pm
Sunday Closed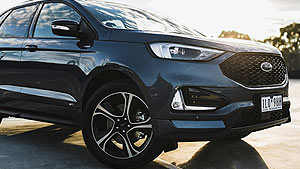 Introducing the Ford Endura, a sophisticated and luxurious midsized urban SUV. Underneath its European design, the Endura is packed with intelligent technology and innovation, as well as a powerful yet efficient engine. Created for driving pleasure.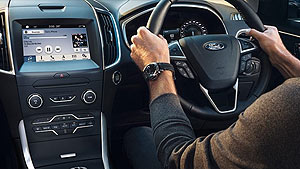 The Ford Endure is complete with perceptive Traffic Sign Recognition with Intelligent Speed Assist, highly intuitive Adaptive Cruise Control and Pre-Collision Assist with Pedestrian Detection. 2The Endura can even help keep you between the lines on the road.2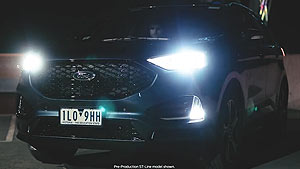 With 20-inch alloy wheels with black highlights, unique sports tuned suspension, black trapezoid grille, black roof rails and a sports inspired body kit, the Endura ST-Line is sure to ignite your sporty side. The cabin features sportiness with ST-Line accents.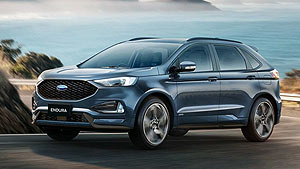 The Endura's 2.0L Turbo Diesel Engine with 8-speed automatic transmission allows for maximum power with incredible fuel efficiency. Save on fuel while you enjoy all the low-end torque you could ever need on any adventure, including both Front-Wheel-Drive and All-Wheel-Drive options on Trend, ST-Line and Titanium.
Active Noise Cancellation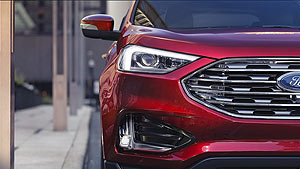 The Ford Endura's cabin comes loaded with luxury. Inspired by noise cancelling headphones, the active noise cancellation technology ensures maximum comfort. Using highly sensitive microphones to detect and measure unwanted noise, the Ford Endura emits opposing sound waves to cancel it out.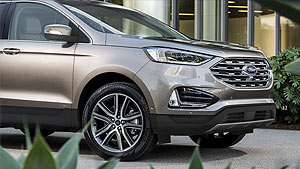 Set your cruising speed and the Endura automatically maintain a set distance from the vehicle in front with the press of a button. Radar sensors scan the road ahead, if they sense that traffic slows, so does the Endura. Once the traffic clears, the Ford Endura again returns you to your pre-set speed.2
[1] Every effort has been made to accurately depict vehicle colours on this site. Due to the differences in computer equipment some variations may occur. Please consult your Authorised Ford Dealer to view the actual colours. Prestige paint is an option that occurs an additional charge. Oxford White is not prestige paint. Stone Grey, Baltic Sea Green and Burgundy Velvet prestige paint colours are only available on Trend and Titanium models.
[2] Driver-assist features are supplemental and do not replace the driver's attention, judgement and need to control the vehicle. May not operate in some driving and road conditions (including at certain speeds) or adverse weather.